10 Day Rwanda and Uganda Gorilla Wildlife Safari
This 10 Day Rwanda and Uganda  Gorilla Wildlife Safari tour in Rwanda and Uganda will let you explore some of Africa's exclusive wildlife including Mountain Gorillas, Chimpanzees, and African big 5 mammals like Lions, African elephants, Cape Buffalos, Rhinos, and Leopards. These will be coupled with amazing Landscapes, culture, and historic encounters in both countries. The tour will start in Rwanda and end in Uganda.
Day 1 Arrival and Pick up
Arrive in this beautiful country at Kigali International airport and you will be welcomed in by our driver guide at the airport. You will then be briefed about the safari and driven to the hotel to rest as you wait for the fascinating awaiting adventures of this epic wonderful beautiful country (Rwanda has been nicknamed the land of thousand hills) in the following days.
Accommodation: Hotel Chez Lando | Main Destination: Kigali
Day 2: Kigali City tour and transfer to Volcanoes National park
Wake up early in the morning and have breakfast, after the driver guide will take you for a city tour in and around Kigali so that you are oriented about this great country with a thousand hills and it includes a visit is the Genocide memorial.
With giant wall displays, archival documents, photos, video footage, and weapons encased in glass, the indoor exhibit sheds light on the Rwandan genocide, as well as its pre-colonial, colonial, and post-colonial roots. The room filled with human skulls and bones is chilling but most heart-wrenching!
You will later embark on a from Kigali to Volcanoes national park where you will have an overnight, Volcanoes National park is Rwanda's premier home of Mountain Gorillas and golden monkeys.
Accommodation: Le Bambou Gorilla Lodge| Main Destination: Kigali city/ Volcanoes National park
Day 3: Golden Monkey tracking and transfer to Bwindi Impenetrable National park
You will have breakfast and transfer to the Park Headquarters for registration and briefing about the Golden Monkey tracking.  Golden Monkeys are rare species of primates in Africa and only a few populations can be seen in the Virunga forests of Volcanoes National Park and Mgahinga National Park the side of Uganda.
After the briefing, you will be led into the forest by ranger guides who will take you to one of the habituated groups of golden monkeys, and you are allowed an hour of photography with these primates
After the trek, return to the lodge for Lunch. You will refresh and embark on a 3hrs 30mins drive in the afternoon from Volcanoes to Bwindi Impenetrable national park.
Bwindi is a prime gorilla tracking destination in the world with over half of the remaining population of these apes. On arrival, you check in at your lodge for dinner and overnight.
Accommodation: Rushaga Gorilla Havens Lodge | Main Destination: Volcanoes National park and Uganda
Day 4 Gorilla tracking and Batwa Cultural encounter
Have an early breakfast at 6:30 AM then set off for briefing at the park visitor where you will be grouped eight people per gorilla family, the forest is always live of mass wildlife, lots of bird species, colourful butterflies, different plants, and tree species.
The lead guide does the interpretation as he keeps communicating with the advance tracker team, who will eventually lead the group to the silverback and the entire gorilla family, according to the rules and regulations only 1 hour is allowed for interaction with the mountain gorillas. You will carry drinking water, packed lunch, and rain gear because the hikes into this dense forest can be hectic.
After a wonderful experience with the mountain gorilla, we return to the Lodge for refreshments then get ourselves ready to visit community projects around Bwindi and learn about traditional medicines and agricultural practices, food, handcrafts, the Batwa pygmies, and how tourism has helped them to be gainfully employed as an alternative means of survival other than hunting and gathering they did before, its role in conserving the gorilla forest. After returning to the lodge for dinner and overnight.
Accommodation: Rushaga Gorilla Havens lodge | Main Destination: Bwindi Impenetrable National park
Day 5 Transfer to Queen Elizabeth National park (Ishasha game drive)
After having an early morning breakfast at the lodge, your will drive to the famous Queen Elizabeth national park via the Ishasha sector which is known for its tree-climbing Lions. You will embark on the game drive that will allow you to see tree-climbing lions in Ishasha.
You will be amazed to see them resting on the branches of fig trees during afternoon hours together with other wild animals and amazing vegetation cover and landscapes. You will have lunch en route as you proceed with the journey to the northern part of the park.
Other animals to see include Warthogs, African Elephants, Uganda Kobs, Cape Buffalo, and many tropical birds.
Accommodation: Enjojo Lodge | Main Destination: Ishasha/ Queen Elizabeth National park
Day 6 Morning game drive and afternoon boat cruise on Kazinga Channel
You have an early morning breakfast and then go for a morning game drive within the park. Anticipate seeing 4 of the famous big five including Buffalos, Elephants, Lions, and other mammals like Warthog, Bushbucks, Kobs, Hyenas, and waterbucks in the Kasenyi plains.
In the afternoon you will embark on a launch cruise along the Kazinga channel. You will appreciate the high scores of Elephants, Hippos, Buffalos, and crocodiles.
Several bird species will also be seen along including the Great Pelicans that are resident on the banks of the 40km long and 8-meter deep channel which joins two lakes, Edward and George.
Accommodation:  Park View Safari Lodge | Main Destination: Queen Elizabeth National Park
Day 7 Chimpanzee tracking in Kalinzu forest and transfer to Fort portal
Have an early morning breakfast and head to Kalinzu Forest for Chimpanzee tracking to meet man's closest cousins in the wild. Kalinzu forest is in proximity to the savannas of Queen Elizabeth National park.
You will be amazed to see these primates as they play, swing on tree branches, fight for food, etc. Later we will make our scenic journey through the beautiful terrain of the rolling hills with terraced landscape to Fort Portal. You can have stopovers for photography.
Accommodation: Isunga Lodge | Main Destination: Kalinzu Forest
Day 8 Transfer to Murchison falls national park
Wake early in the morning for your breakfast and a transfer to Murchison falls national park.
You will have a road drive through the Great Rift Valley for about 7-8 hours and along the way, you will enjoy the fascinating nature of landscapes, and Uganda's remote setting through the window and as well you can have a taste of Ugandan-made brochettes.
On reaching Murchison falls national park, you will drive to the top of the falls, taking views of Nile water forcing itself through a tiny gorge of about 7 meters to plunge into a violent tempest in a whirlpool of about 42 meters below. It is such a beautiful sight with incredible picture moments here. You will transfer to the lodge in the evening as you view the mammals of the savanna.
Accommodation: Pakuba Safari Lodge | Main Destination: Murchison Falls National Park
Day 9: Morning game drive and afternoon boat cruise
After your early morning breakfast, our driver-guide will pick you up for the early game drive.
Explore the major game trails especially on the northern bank for good game spotting including lots of Elephants, Lions, Giraffes, Antelopes, Jackals, Hyenas, Uganda Kobs, Waterbucks, Jackson's Hartebeests, and hopefully the elusive Leopards among others.
Later on, get your lunch break and some relaxation for an indefinitely short time. Later we set out for the afternoon boat ride on the Victoria Nile which is the high spot of any Murchison Falls Safari for you get to spot lots of animals at a close encounter.
You will have to spot lots of hippos, Nile crocodiles, Elephants, Buffaloes, and many other animals that come to drink water, refresh and cool themselves off the scorching sun and some animals eat the fresh grass along the river banks.
Accommodation: Pakuba Safari Lodge | Main Destination: Murchison Falls National Park
Day 10- Drive back to Kampala with a stop at Ziwa for Rhino tracking
After an early breakfast, you will check out and set off for the drive back to Ziwa Rhino sanctuary.
Along the way, you will make a stop at the Ziwa Rhino Sanctuary where rhinos are being reintroduced to the wild in Uganda so that you have a complete feel of the African Big five mammals as it is the Rhinos, out of the big five that are missing in Murchison Falls National park.
Here you will go for a trek around the sanctuary on foot. You will have lunch at the sanctuary and proceed to Kampala or Entebbe.
Accommodation: Lake Victoria Hotel | Main Destination: Ziwa Rhino Sanctuary
End of 10 Day Rwanda and Uganda, Gorilla Wildlife Safari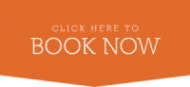 Inclusions and Exclusions of 10 Day Rwanda and Uganda, Gorilla Wildlife Safari
All ground transport
English speaking driver-guide
Drinking water
Gorilla, Chimpanzee
Golden monkey tracking permits
All activities mentioned in the itinerary
Accommodation and Meals
Park entry fees
Exclusions; International flight fees, Tips and other gratuities, visa fees, travel insurance, Souvenirs, Personal expenses (Laundry, alcoholic drinks)