Aruu Falls in Pader Gulu Uganda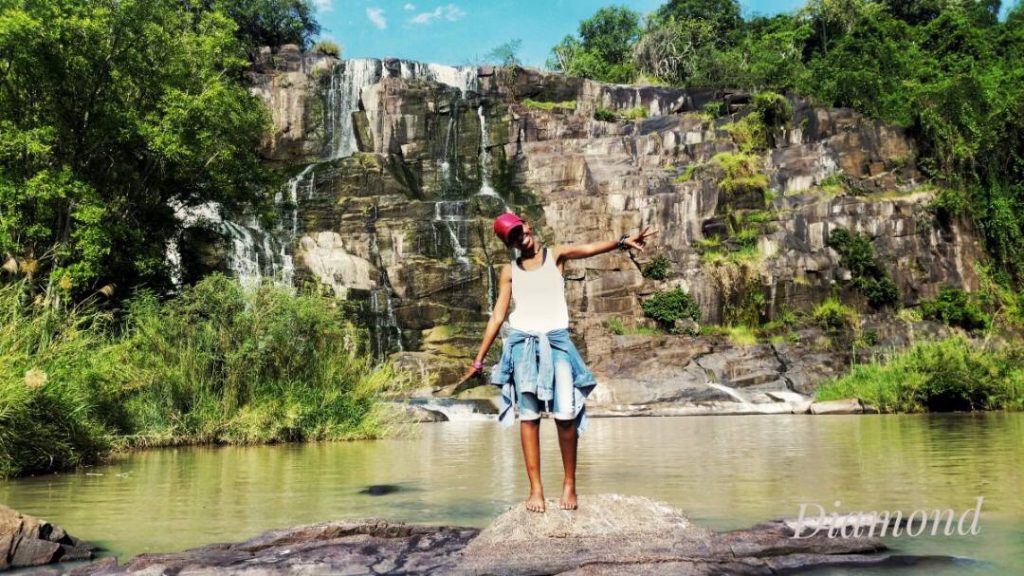 ARUU FALLS: Aruu falls in Pader, 4 or 5 kilometres from the Gulu – Kitgum highway.
Aruu falls is a gem in Pader district that every Ugandan needs to visit at least once in their life. It's a shame that the falls are rarely visited, I came to learn! I mean, just the sight of the water cascading and gushing down those steps of rocks is therapeutic as much as it's thrilling, unbelievable, and unforgettable.
Especially in the dry season when the water intensity is low, and you're able to hike down to the bottom of the falls, swim in the little pool created at the bottom, and then climb the rock steps right into the falls and have the biggest shower of your life.
No one will prepare you for that. The falls are somewhat divided by some kind of vegetation, and one has to cross over rushing streams over slippery rock to see the other side that was almost magical.
Less water rushing down the rock steps (due to the dry season – makes it more beautiful and almost unreal), a calmer pool at the bottom, pouring further down ahead to smaller pools made between rocks. Very picturesque.