3 Day Nyungwe Forest Canopy Trail Tour
Book this 3 Day Nyungwe Forest Canopy Trail Tour to go see the chimpanzees in Rwanda and enjoy a beautiful nature experience in Nyungwe National Park. Nyungwe forest is one of the oldest mountain rainforests in Africa that has remained intact since the ice age which explains its remarkable biodiversity. The forest is well known for harboring many primates with 13 species recorded there including our closest relatives the chimps.
On this 3 day trip to Nyungwe, you shall do the chimpanzee tour which gives you a chance to spend up to one hour with our closest relatives – the chimps, and you will also do another trek in the forest which shall bring you to encounter several species of monkeys, rivers and waterfalls, rare plants and trees and enjoy beautiful sights across the forest. And yet, a trip to Nyungwe forest national park is not complete without the iconic canopy walk adventure
Itinerary for the 3 day trip to Nyungwe
Day 1 – pick up and drive to Nyungwe, afternoon canopy walk tour
The tour driver shall pick you up from your hotel in Kigali at 7 am and depart for Nyungwe Forest National Park in southwest Rwanda. The distance from Kigali to Nyungwe is about 225km and the travel time is 5 – 6 hours which includes a stopover midway for lunch.
Arrive at the Uwinka visitor's center in Nyungwe and set out to do the canopy walk tour at 3 pm. The canopy walk tour rewards with breathtaking views across the lush forest. The canopy walkway also gives you access to wildlife that live in the canopies of the forest such as the monkeys and rare birds.
Optional tour activity:
If you start the trip to Nyungwe earlier, by 6 am, you shall have time to visit the King's Palace Museum in Nyanza for a cultural tour to learn about the cultural and political history of Rwanda and the traditions of Rwandans.
Accommodation: One&Only Nyungwe House – High end, Nyungwe Top View Hill Hotel – Midrange, Gisakura Guesthouse – Budget (non-self-contained rooms), Emeraude Kivu Lodge – Midrange (located in Cyangugu town on Lake Kivu, 30 minutes drive from Nyungwe). Meal plan: Lunch, Dinner
Day 2 – chimpanzee tracking in Nyungwe National Park
Today you shall have early breakfast at 4.30m and by 5 am report to the Nyungwe park office at Gisakura to meet the park guides for briefing and thereafter drive to the starting point of your chimpanzee trekking adventure in Nyungwe Forest National Park (Cyamudongo Forest).
After the chimpanzee adventure, you shall spend the rest of the afternoon at leisure.
Optional tour activity:
In the afternoon you can go for a tea plantation tour and discover how tea is grown, harvested, and processed in Rwanda.
Meal plan: Breakfast, Lunch, Dinner
Day 3 – Forest hike or Colobus monkey trekking in Nyungwe forest
Today you shall do a nature walk/hike in Nyungwe Forest National Park. Nyungwe has about 15 hiking trails that give visitors a chance to experience the diversity of the forest. You will take on the Isumo trail (waterfall trail) for a 3-hour hike.
Alternatively, you can do the colobus monkey tracking at Gisakura. The colobus monkey tracking is light and shorter tour as this group of the colobus monkeys lives near the forest edge.
After the hike/trek you shall depart for Kigali going via Kibuye and stopping over at Lake Kivu for lunch.
Meal plan: Breakfast, Lunch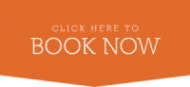 The tour includes
Private tour car, petrol and tour driver
Accommodation and all meals as per the itinerary
Chimpanzee tracking permit
All activities mentioned in the itinerary
Drinking water
What to bring for the Nyungwe tour
Hiking shoes with good traction
Long pants, the hiking or outdoor type to protect your legs from scratches and insect bites
Long-sleeved shirts to protect your arms from scratches
Raincoat/poncho
Sunscreen
A hat or cap to protect your hair from small particles falling off the trees and also offer shade
Insect repellent to repel off small insects and mosquitoes
A small backpack to carry such items as a raincoat, camera batteries, toiletries, etc…