Lioness in the wild, Lioness looking on in misery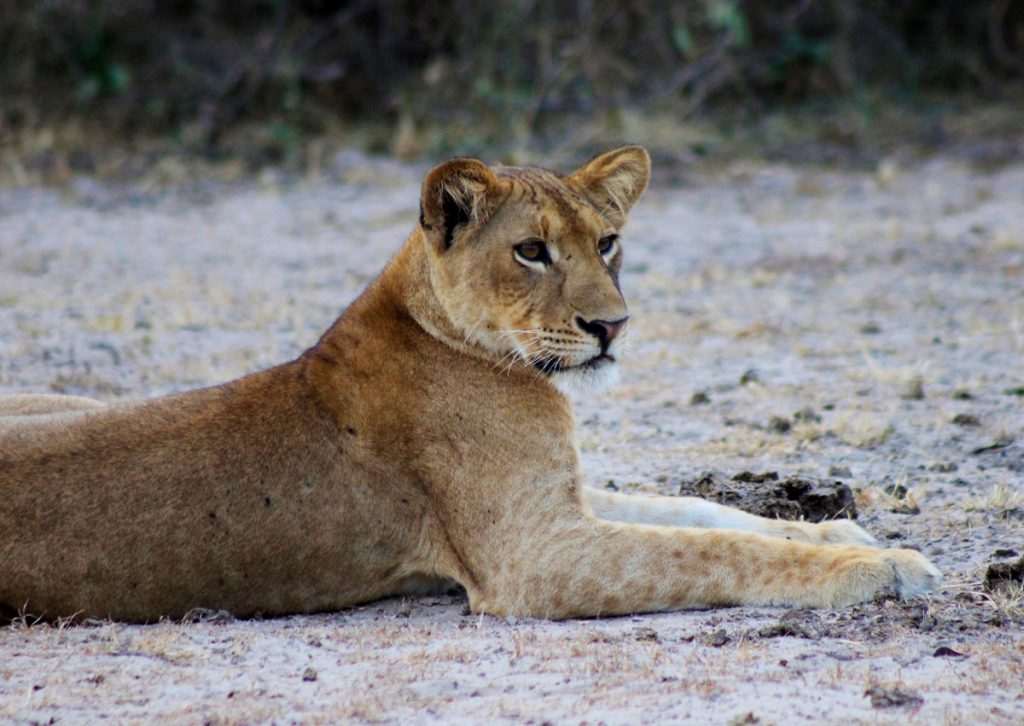 Lioness in the wild, Lioness looking on in misery However much Ms Lioness runs fast to about 80km/h. Sometimes prey is hard to find. She really seems to be hungry and looks like she is drawing endless plans on how to get a flash shine upon the day.
See how her face shows inner prayer so as to get something to eat!!! Or maybe she's missing her beloved young ones!
Pity the passing by prey it's gonna chase next! Maybe she did it already numerous times and now decides to take a sit back and wait for what the day brings.
Their prey includes antelopes, buffaloes, zebras, young elephants, rhinos, hippos, wild hogs, crocodiles and giraffes. But they also sometimes eat smaller prey like mice, birds, hares, lizards, and tortoises.
Sometimes we are lucky enough that we get a chance and see how the hunting goes on! Mostly when chasing after antelopes!!!
Aaah it seems like Fast and Furious on the grasslands.
Wildlife is like learning a new language, once you invest in the time to see and fetch information about several creatures in there, things get interesting 10x more than it was before. It also gives chance for you to relax your minds as you watch these animals up close in a few metres.